Karen Horton School of Dance was established in 1969. For over 40 years, we have served the Chattanooga area. We offer a large variety of classes, and we serve all ages.
Karen Prestwood (formerly Horton) prides herself on the fact that she has taught multiple generations of the same families. In some cases, she has taught the grandmother, the mother, and the granddaughter (or even great-granddaughter)! The staff provides a friendly, family-oriented experience for all students — you are never just a number at KHSD.
The studio has three separate dance rooms and a waiting area.
Our main studio features hardwood floors and offers plenty of space for our larger classes.
Our second largest room features a floor great for tapping.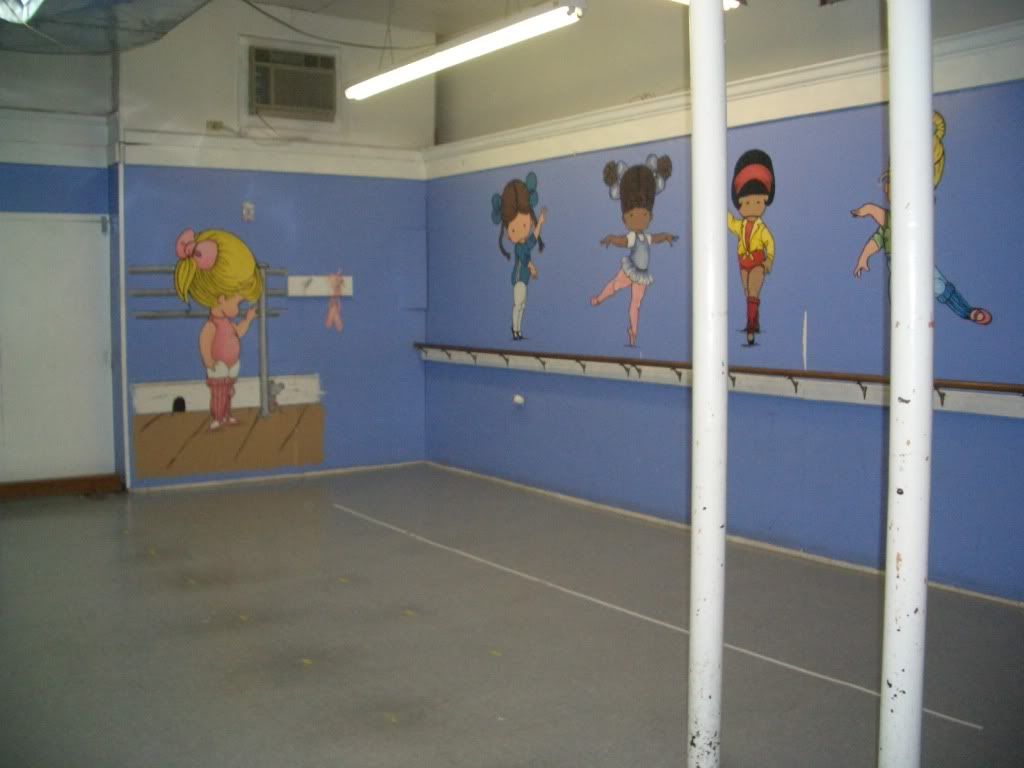 Our third space is what we refer to as our "baby room." The art on the walls was hand painted!